'As leaders, it's important we get our hands dirty'
Our chief executive visits the coalface.
(From Third Sector magazine)
How many organisations do you know that include in their staff job descriptions time for talking and building an emotional connection? Natasha Singarayer, chief executive of the Abbeyfield Society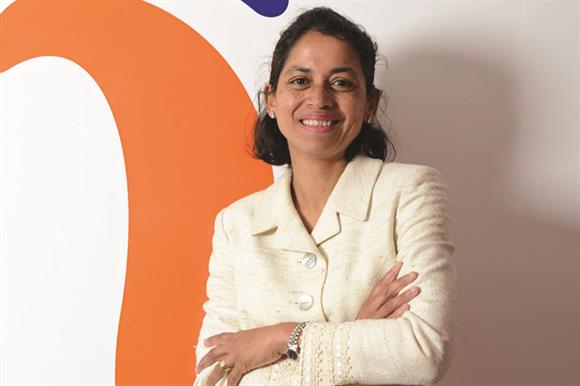 "I thought it was important for the executive committee to get a feel for the different roles in the organisation, remember what the work is all about and get our hands dirty," she says. "I wanted us all to spend time with staff working in a range of roles and talking to residents. You can learn more there than you can from reading a director's report." Singarayer visited Abbeyfield House in Cheam, south-west London, where she worked alongside the house manager for a day. "I got an insight into the challenges and stresses she faced as well as the highlights," she says. Other directors shadowed essential workers among the 1,700 staff, including care assistants on night shifts. "I feel it is important that all the people who are working in our homes have the opportunity to speak to the executive team and see that we do care about the daily business," she says. "By having that visibility, we are making ourselves more approachable and are getting more of an understanding of what it takes to deliver a quality service to our residents." Singarayer says she believes it's important for all chief executives to find out in what way their knowledge of the grass-roots working of their organisation is lacking, and target these areas. "However long you are in an organisation, there is always something to learn," she says. The executive team has yet to share all the insights from their days at the coalface, but Singarayer already has plans to introduce more consistency across the charity and has pledged to support "realistic food budgets" to accommodate local, seasonal ingredients. "I often hear of different models for providing independent living with care, but I saw that nothing beats the social activity of providing hot meals and eating together," she says. "We will invest more in people by giving them more time to spend with residents and less time writing reports.
"It might seem like a little thing, but having time to talk is something that has become overlooked in our busy worlds of emails, instant messaging and social media. But friendship, companionship and taking an interest in people's lives are important – especially with older people." She will review the job descriptions of staff who deliver the services to residents and build in recognition that spending time with residents is a fundamental requirement. Staffing levels will be monitored to accommodate this. She hopes to ensure front-line staff can spend time every day talking and listening to the people they care for. This makes Abbeyfield ground-breaking, she believes: "How many organisations do you know that include in their staff job descriptions time for talking and building an emotional connection?" The charity's learning and development programme is being reviewed after staff were asked what training they required: they said they needed help in implementing budgets and IT skills. Singarayer has also highlighted the importance of supporting formal and informal networks across the charity that help its staff and volunteers to share best practice. "I have always supported the development of staff and volunteer networks," she says. "These are the foundations upon which we build strong working relationships and will continue to do so: these will help us to grow Abbeyfield."